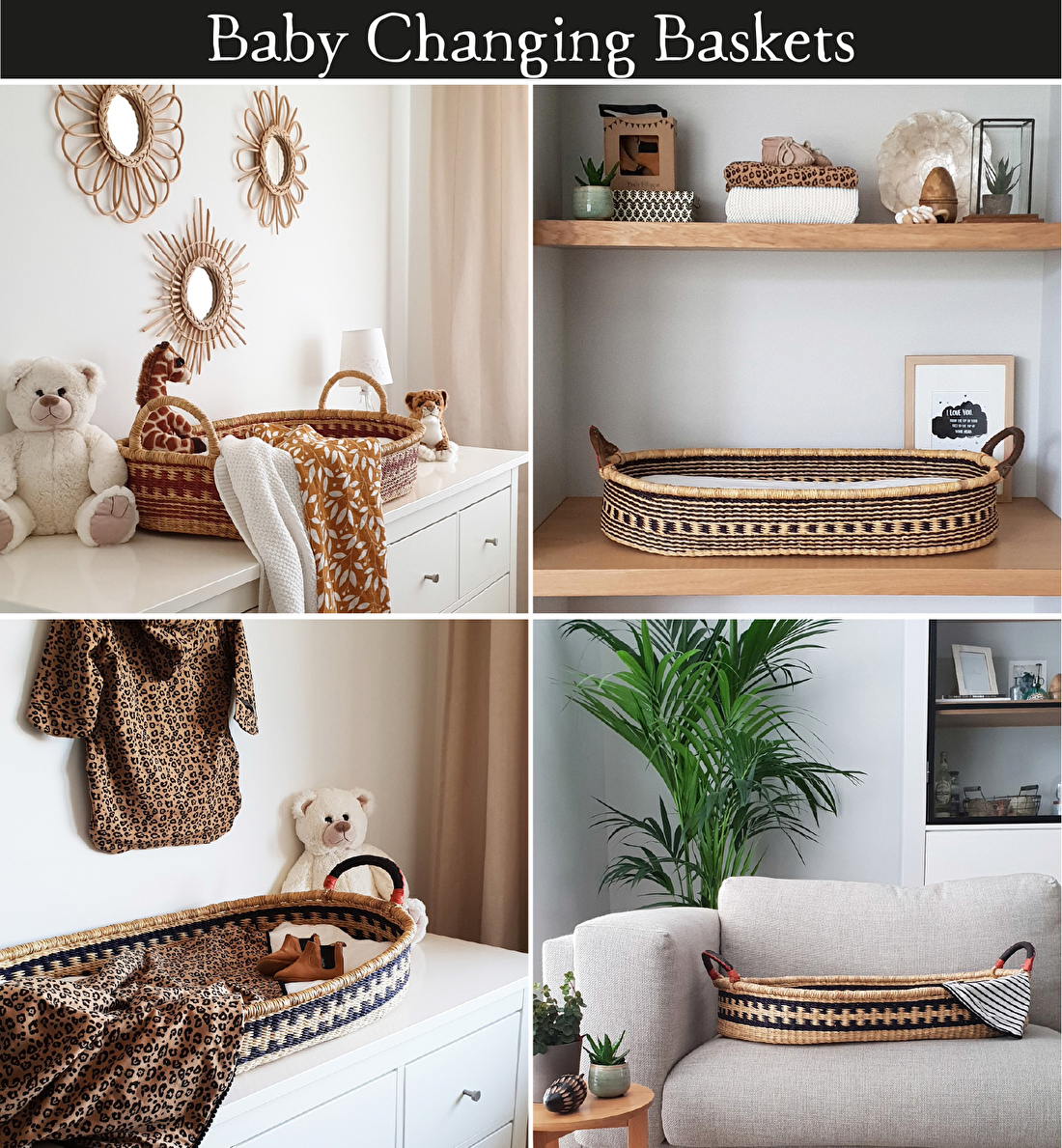 Say goodbye to the ordinary diaper changing pad! For all (new) parents with style: we proudly present our Baby Changing Baskets!
They are functional works of art - the perfect changing space for your baby. But they are so much more than that! Made from all natural materials and woven by incredible artisan weavers, these unique African Baby Changing Baskets add a touch of style and perfection to any nursery or other space in your home. Not two baskets are the same! The handles are made of leather. And when your baby doesn't need diapers anymore, you can use this wonderful basket for so many other things, like toys, (children's) books or stuffed animals.
Handmade in Ghana, Africa. With your purchase you are supporting fair trade and enabling local Ghanian cultures to continue with their inherited crafts.
The Baby Changing Basket is made from 'kinkahe', also known as 'elephant grass', which grows wild in Ghana and is remarkably sturdy when woven.
Unfortunately we can not accept pre-orders or reservations.
New Baby Changing Baskets will be launched: Friday, Oct 16, 20:00 cet!